OUR HISTORY
David and Serena have two children. When their daughter, Landy, was 4 years old, they discovered that she had a lazy eye and had to wear eyeglasses. At first, Landy couldn't accept the eyeglasses and always moved or touched them with her fingers, causing them to become dirty.
David decided to find an easier way to clean Landy's eyeglasses. He first tried using a cloth, but it couldn't remove the oil and tough stains. He then tried using a solution with running water, but it couldn't clean the gap between the frame and lens. He even tried using a brush, but it could potentially damage the lens. One day, he went to an optical shop and saw that they used an ultrasonic cleaner to clean eyeglasses. Although it was effective, it was too big and heavy to be used at home. David wanted to find a more suitable solution for Landy
An idea occurred to him, 'Could I make one myself? I just want a tool that meets my requirements!' The thought always lingered in his mind. He began to sketch and refine his design. When he showed the final design to Serena, she was surprised and said, 'Cool! Could it be possible?' David then started to search for a mold factory and component suppliers to bring his idea to life."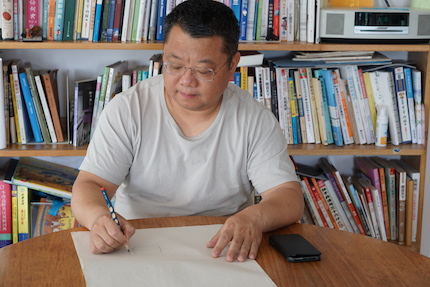 In 2015, David and Serena established a factory to manufacture their own ultrasonic cleaner.
In September 2016, their first ultrasonic cleaner, named "Smartclean," was born. The name represents intelligence, safety, ease of cleaning, portable, and elegant. It was a birthday gift for Landy and was the first mini home-use ultrasonic cleaner in the world.
In October 2016, the Smartclean Ultrasonic Cleaner was debuted at the IOFT trade show in Japan.
Since then, the Smartclean ultrasonic cleaner has been displayed at international exhibitions and in various shops.
Message
If you have any suggestions or question for us.Please contact us.